2018 Honda Accord in Katy- A Comparison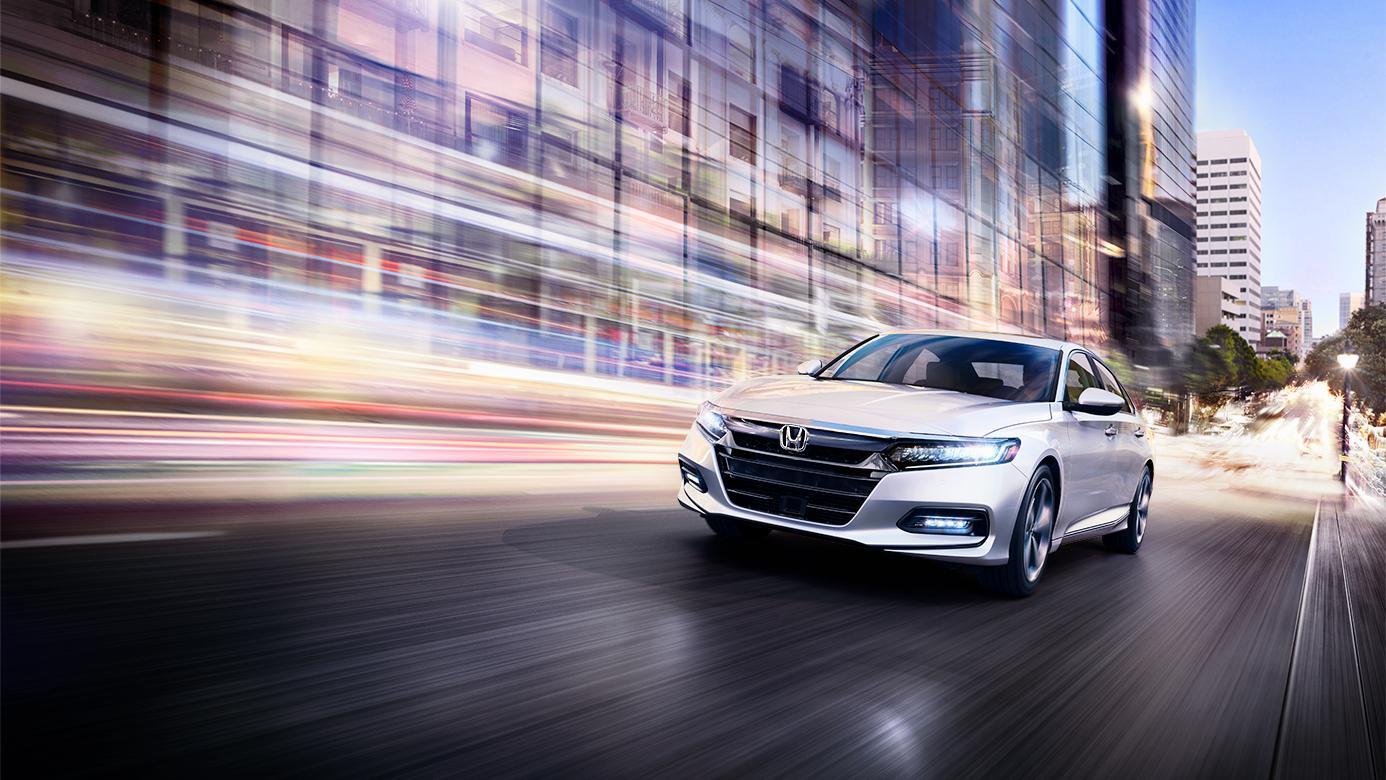 The 2018 Honda Accord is the 10th generation of this iconic vehicle. Combining style and functionality, the 2018 Honda Accord in Katy is one of the hottest cars on the market during this holiday season. The 2018 Honda Accord has some amazing features that its competitor, the 2018 Toyota Camry, does not have.
Features:-Cap-less Fuel Tank- This standard feature reduces fuel evaporation, decreasing pollution.-Manual Transmission- The 2018 Honda Accord offers manual transmission for better acceleration, control and fuel economy.-Driver-adjustable Suspension System- Available is a driver-adjustable suspension system, giving the ultimate control to the driver. Want an extra supple ride to reduce fatigue on long road trips? There is a setting for that! Want the maximum in control? Set it to the "sport setting!" The Toyota Camry does not have this feature.-Active Noise Cancelation- One of the worst things to hear is road noise. The 2018 Honda Accord has available active noise control to help cancel out road noise.
-Dual Zone Air Conditioning- Your passengers will always be comfortable as the 2018 Honda Accord has dual zone air conditioning standard in all models. This allows you and your passenger to have different temperature settings.
The brand new 2018 Honda Accord has stylish trims and an impressive array of features. The exterior is sporty and sleek, making it a head turner. The interior is made with high-quality, soft touch materials, allowing for a luxurious feel while helping dampen road noise. Compared to the Toyota Camry, the 2018 Honda Accord is above the pack.
This list is no all-inclusive and there are many other features that the 2018 Honda Accord in Katy has that the 2018 Toyota Camry does not. For more information on this amazing vehicle, come visit us at
Honda Cars of Katy
where our service will exceed your expectations!