A head to head comparison of a 2017 Honda Pilot to a 2017 Toyota Highlander in Ergonomics near Houston, TX.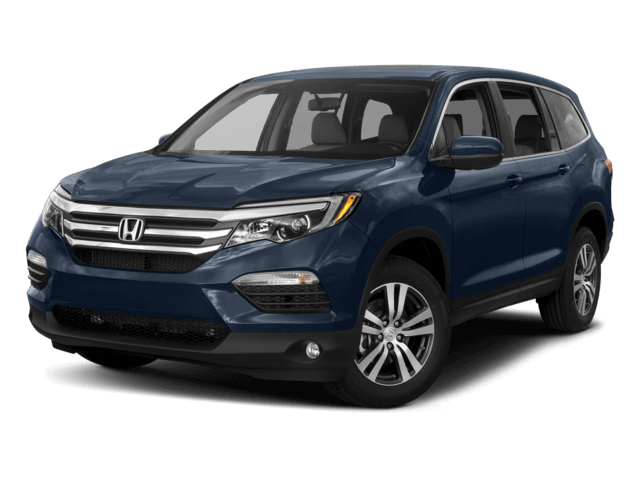 Compared To Toyota Highlander 2017
The Pilot EX/EX-L/Touring/Elite has a standard remote vehicle starting system, so the vehicle can be started from inside the driver\'s house. This allows the driver to comfortably warm up the engine before going out to the vehicle. The climate system will also automatically heat or cool the interior. The Highlander doesn't offer a remote starting system.
The Pilot Touring/Elite's standard easy entry system glides the driver's seat back when the door is unlocked or the ignition is switched off, making it easier for the driver to get in and out. The Highlander doesn't offer an easy entry system.
If the windows are left down on the Pilot the driver can raise them all using the key in the outside lock cylinder. On a hot day the driver can lower the windows from outside the vehicle using the key in the outside lock cylinder or the keyless remote. The driver of the Highlander can only operate the windows from inside the vehicle, with the ignition on.
The Pilot's standard speed-sensitive wipers speed up when the vehicle does, so that the driver doesn't have to continually adjust the speed of the wipers. The Highlander's standard manually variable intermittent wipers have to be constantly adjusted.
When the Pilot Touring/Elite is put in reverse, both rearview mirrors tilt from their original position. This gives the driver a better view of the curb during parallel parking maneuvers. Shifting out of reverse puts the mirrors into their original positions. The Highlander's mirrors don't automatically adjust for backing.
The Pilot has a standard center folding armrest for the middle row passengers. A center armrest helps make middle row passengers more comfortable. The Highlander doesn't offer a middle row seat center armrest.