Comparing the 2018 Honda Odyssey in Katy to the Toyota Sienna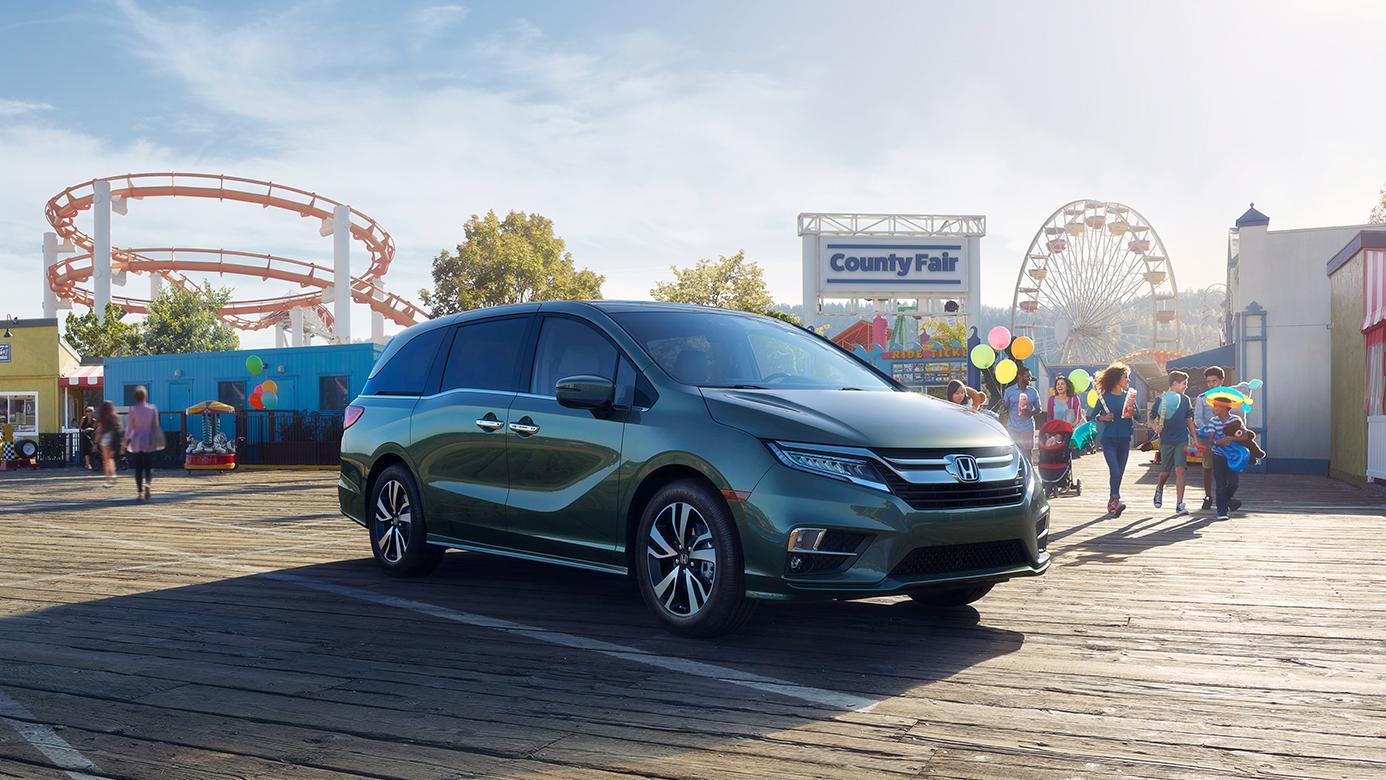 How can you compare two similar vehicles? By taking a closer look at the features, you will see that the 2018 Honda Odyssey stands above the competition like the Toyota Sienna. By comparing the two, you will see…
An Efficient Vehicle
You definitely want an efficient vehicle. Luckily, the 2018 Honda Odyssey is as efficient as they come compared to the Toyota Sienna. To start, the gas mileage is better with the Odyssey getting 19 city/ 28 hwy* compared to the Sienna FWD getting 19 city/ 27 hwy*. However, if you go deeper, you'll find the Odyssey has an engine control system that can shut down half of the engine's cylinders which improves fuel efficiency. The Odyssey also has a feature on the Touring and Elite models, that can start and stop the engine automatically, saving fuel and reducing pollution. This feature is especially useful in heavy stop and go traffic. The Toyota Sienna does not have any of these features.
It is a Smooth Ride
The Honda Odyssey is a smooth ride with a fully independent front and rear suspension system. This gives each wheel the best angle to grip the road, whether it be asphalt, gravel or bumps, the Odyssey will keep the vehicle level. The Toyota Sienna has a rear torsion beam axle with a semi-independent rear suspension.
A Quiet Ride
The Honda Odyssey is not only a smooth ride, but a quiet one as well. This is due to two features. One is an electronically controlled liquid-filled engine mount. These fluids change their density properties when an electric current runs through them, helping dampen the noise and shudders. Also, the Odyssey uses active computer-generated noise-cancelling system which can even remove sounds from low frequency noises. The Odyssey goes even further with an electronically controlled front grille to help control heating and cooling as needed within the home. The Sienna does ot have any of these features.
Want to know more about the 2018 Honda Odyssey? Come see us at
Honda Cars of Katy
, and test drive one today!
*Based on 2017 EPA mileage ratings. Use for comparison purposes only. Your mileage will vary depending on how you drive and maintain your vehicle, driving conditions and other factors.