Going With the 2018 Honda Accord in Katy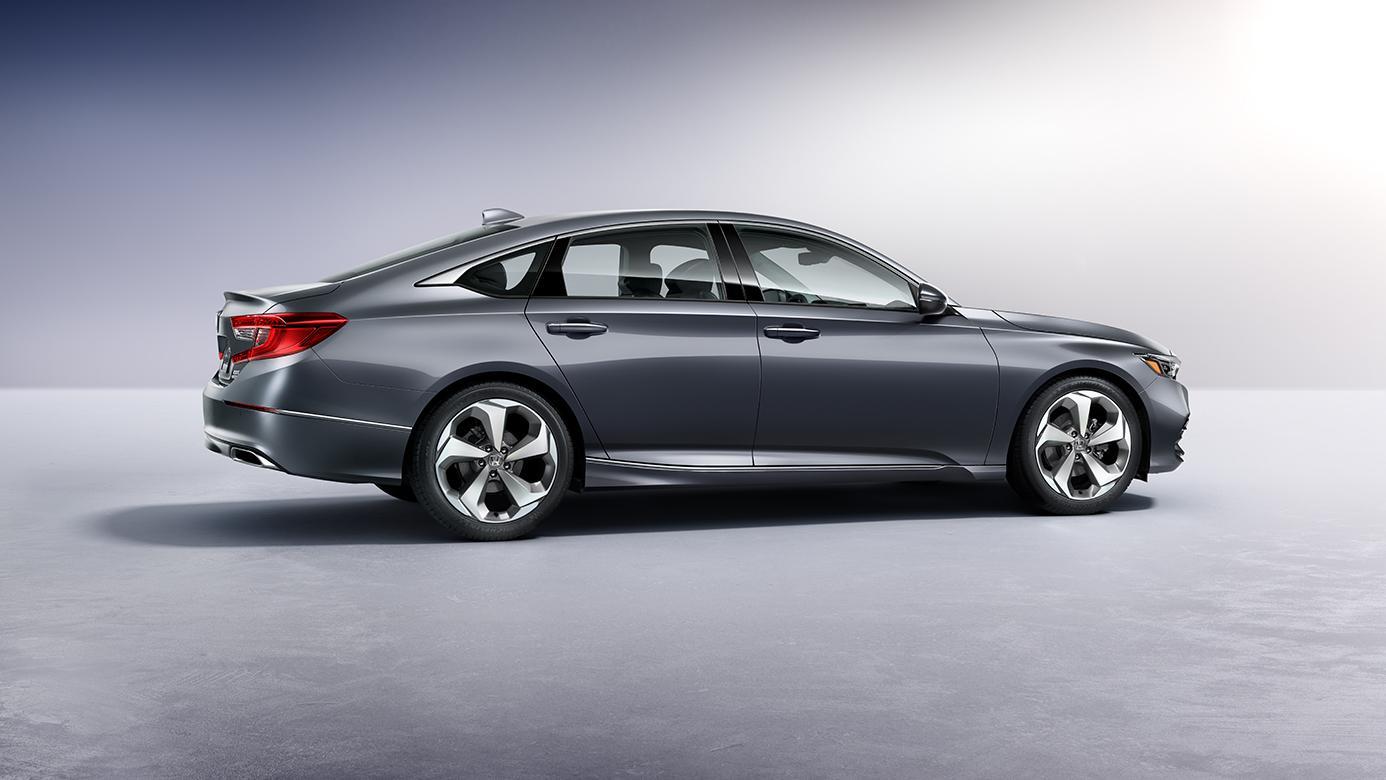 Two mainstays in the American automotive industry is the Accord and Camry. Through direct competition, both vehicles keep coming out with amazing features each year. This year's iteration, the 2018 Honda Accord, has impactful new features that pushes it ahead of the 2018 Toyota Camry. If you're looking to get the 2018 Honda Accord in Katy, consider that the Accord has…
Better Safety Features
Safety features are one of the more important features on any vehicle. Both the Accord and Camry have a slew of great safety features such as electronic stability systems, crash mitigating brakes and lane departure warning systems, along with the traditional front and side airbag features. However, only the accord utilizes smart sensors that are connected to the airbags to allow them to deploy with varying forces depending on conditions. This helps prevent further injuries from deployed airbags. Another feature the Accord has is an available driver alert monitor that can detect an inattentive driver. If the Accord detects an inattentive driver, the vehicle will sound an alert and suggest a break.
Powerful Engine
Both vehicles have a sleeker and sportier look than their predecessors. If you want an engine to match the look, go with the 2018 Honda Accord. Overall, the Accord has a more powerful engine than the Camry.
| | |
| --- | --- |
| | Torque |
| Accord 1.5 Turbo 4 cyl. | 192 lbs.-ft. |
| Accord 2.0 Turbo 4 cyl. | 273 lbs.-ft. |
| Camry 2.5 DOHC 4 cyl. | 184 lbs.-ft. |
| Camry XSE 2.5 DOHC 4 cyl. | 186 lbs.-ft. |
| Camry XSE/ XLE 3.5 DOHC V6 | 267 lbs.-ft. |
Options with Suspension and Handling
More options can be a good thing. The 2018 Honda Accord has an available driver-adjustable suspension system. This allows the driver to choose between different suspensions depending on road conditions or needs. For example, on long road trips, the driver can adjust the suspension to extra-supple to reduce driver fatigue. For more control, the driver can set the suspension to a sports setting which gives the driver the maximum control, especially on tricky roads. The Camry does not offer this feature.
There are plenty more features that the 2018 Honda Accord in Katy has than the 2018 Toyota Camry. To learn more, come see us at Honda Cars of Katy and schedule a test drive!